Throughout the year 2017, many restaurants in Spain have opened or experienced changes. We have chosen 10 of these restaurants out of the ordinary thanks to its exceptional design:
Marine inspiration for the Soleo Marbella Beach Club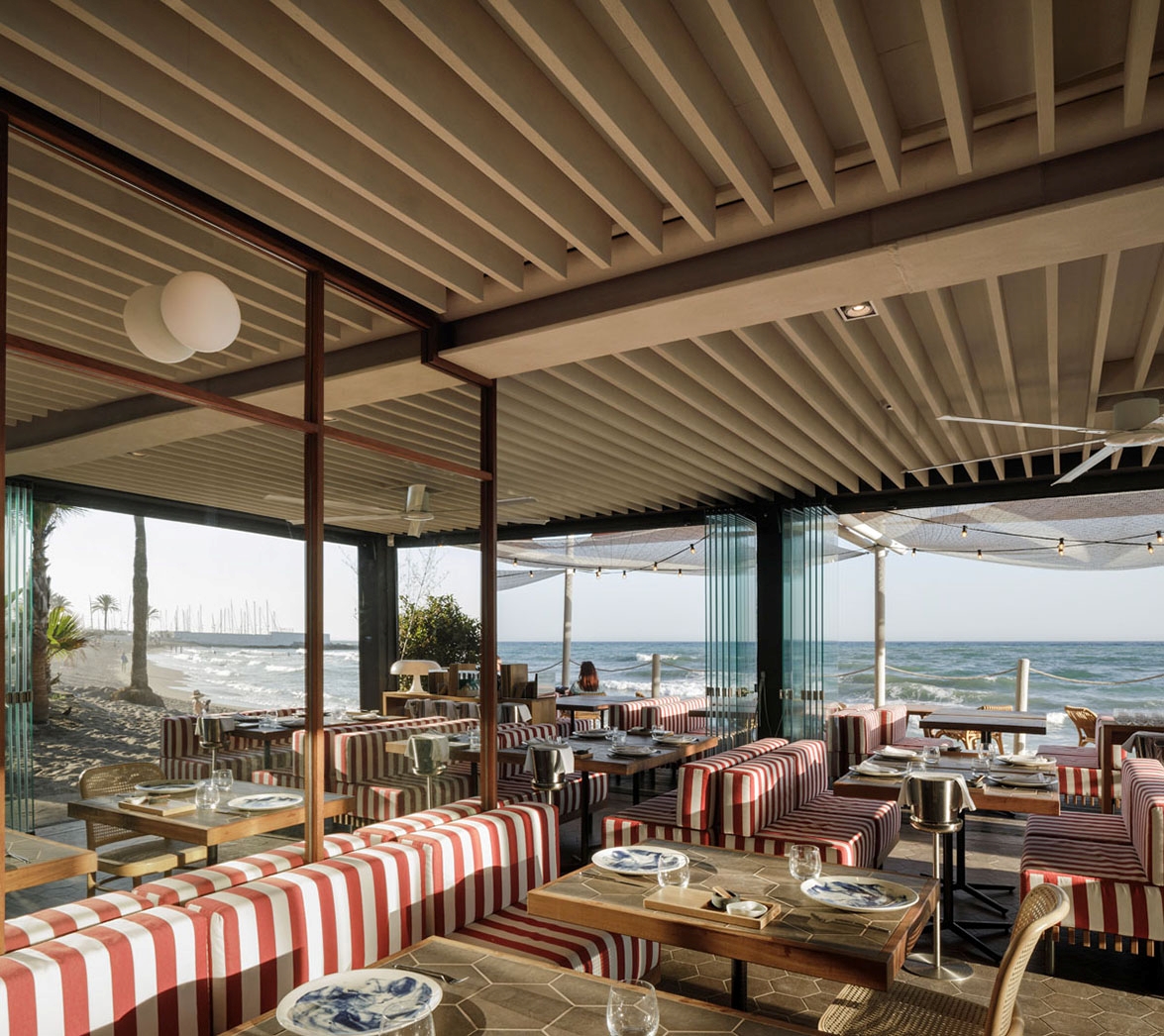 Isabel López Vilalta + Asociados has been in charge of the project, and they have made this restaurant a place where the boundaries between the interior and exterior space disappear, imitating the concept of a ship with two different environments: one interior, and another outside.
Isabel López Vilalta turns around to the Soleo Marbella Beach Club restaurant with contemporary maritime and nautical flavours
Fusion of cultures in the restaurant Peyote San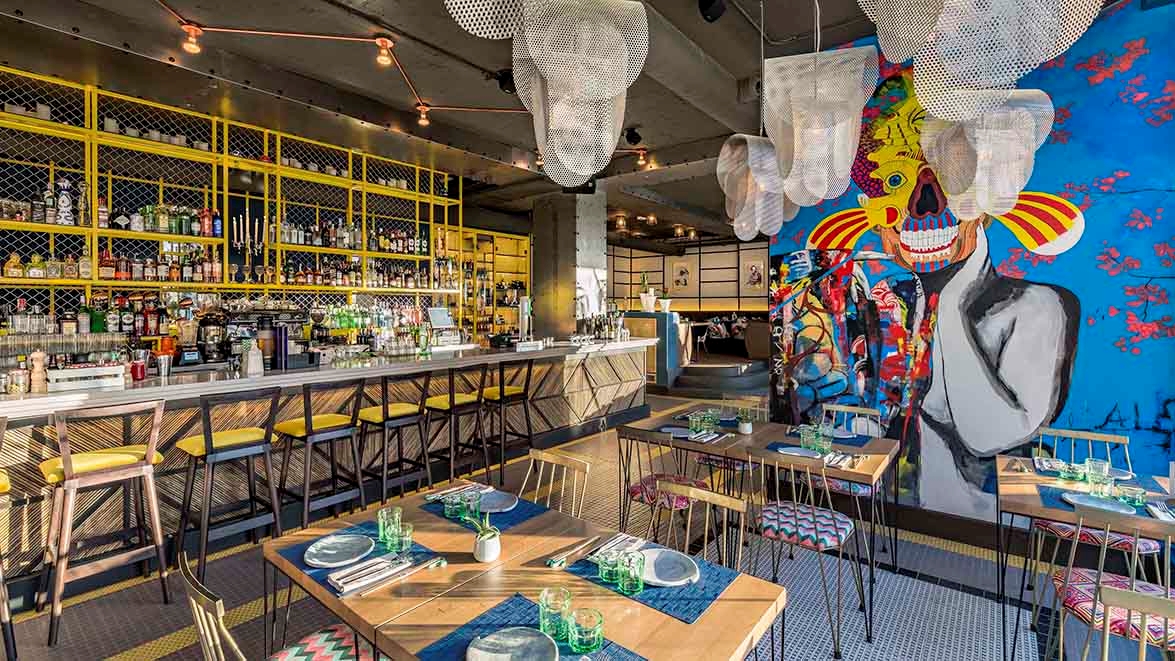 The Peyote San restaurant project, located in Madrid, has been carried out by the Singular Project studio, giving it color and personality.
Read more about it: Casos Prácticos: Hisbalit en el exótico restaurante Peyote San diseñado por Proyecto Singular
Panorama Restaurant becomes more cosmopolitan thanks to Tarruella Trenchs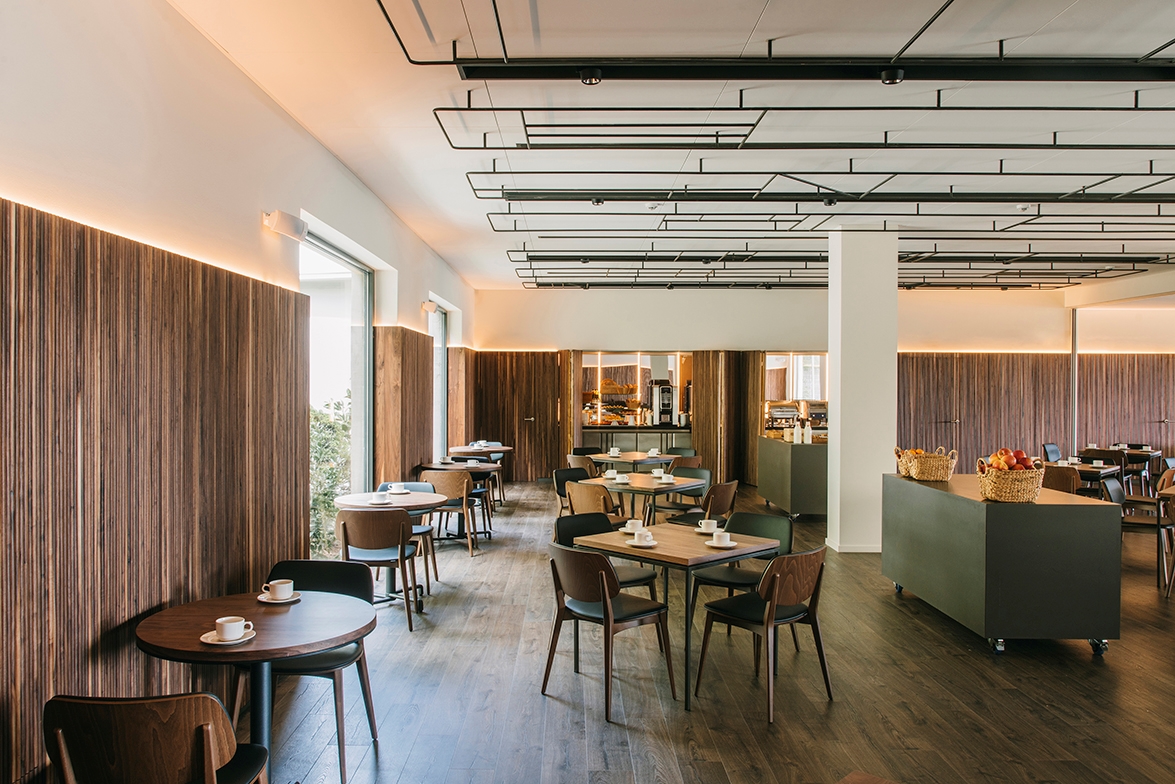 The firm has been responsible for changing the personality of the restaurant to address a younger audience.
Read more about it: Tarruella Trenchs revitaliza el Restaurante Panorama y zonas comunes del Hotel Chiqui en la playa del Sardinero
Jean Porsche designs a three-dimensional environment for COQUE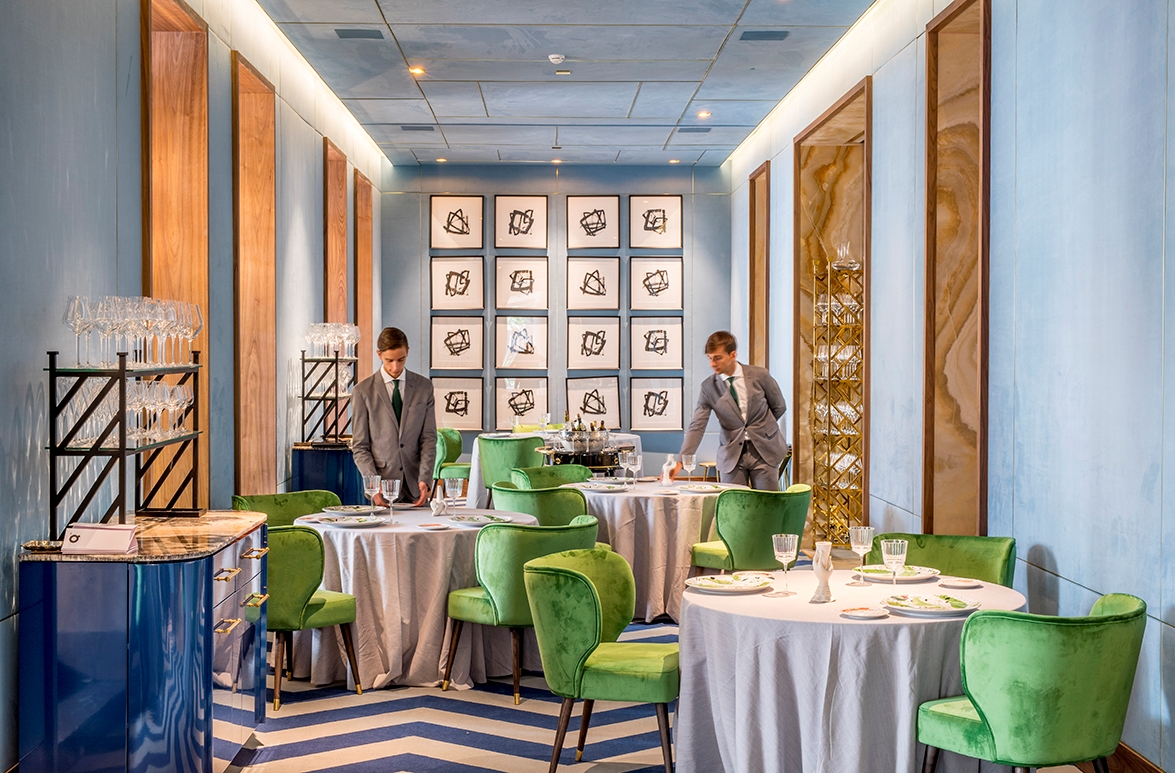 The interior designer Jean Porsche has adapted the spaces of the restaurant to be as special as its gastronomy, thanks to the original shapes and colors that it has designed inside.
Read more about it: Casos Prácticos: Jean Porsche personaliza el restaurante "COQUE" en Madrid con las molduras Orac Decor®
The duality as a brand of the restaurant "El Mama & La Papa"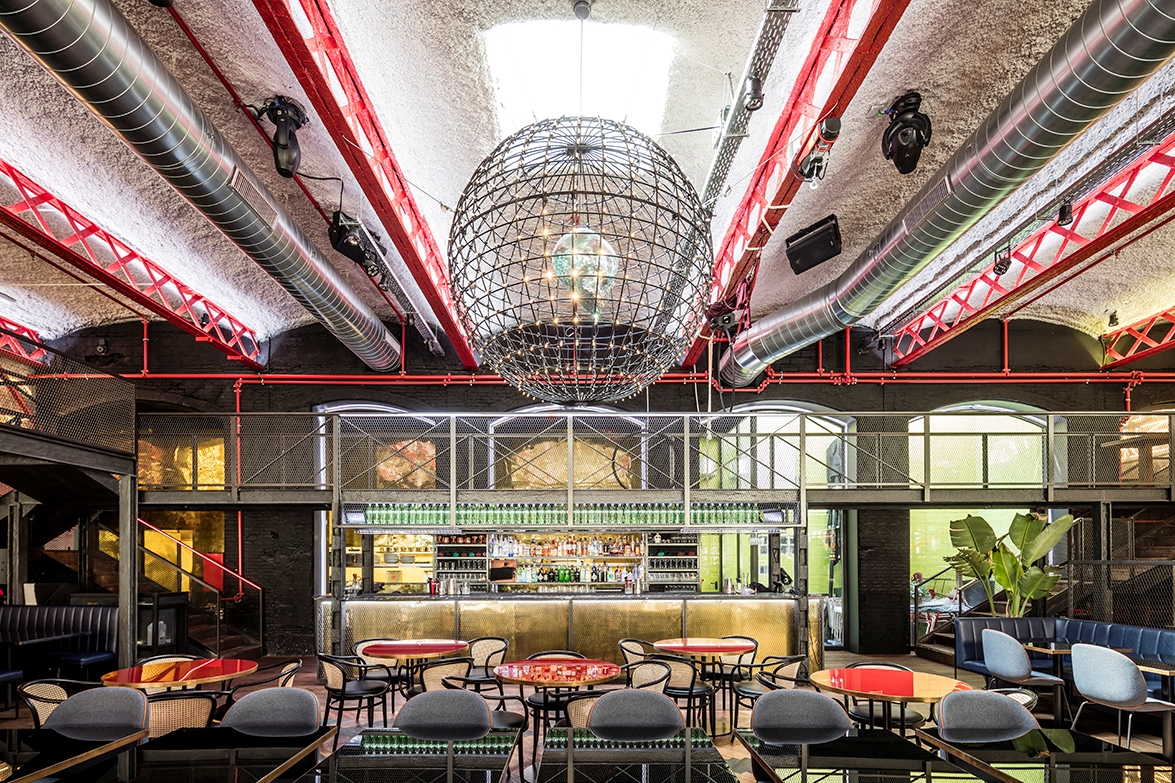 The Creative Team designed this restaurant as a place to oppose opposing elements, in an old canning store.
El Mama & La Papa Restaurant designed by El Equipo Creativo. A space which plays with duality and the mixture of opposites
Byral offers us a place of character with the ClassRoom restaurant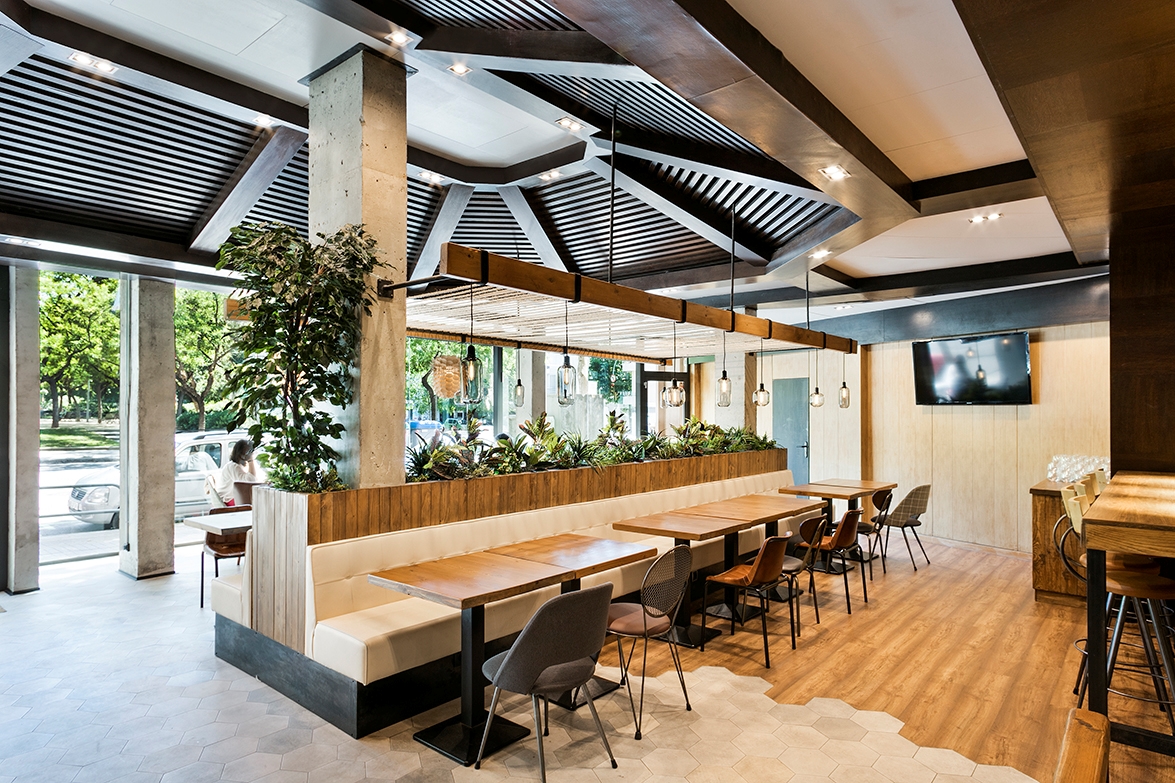 The interior design studio decided to design the restaurant with a mixture of noble materials and accessories with more industrial tones. It is a space that is totally out of tune with the usual.
Read more about it: Contraste de materiales que aporta una mezcla de aire industrial y cosmopolita en el restaurante ClassRoom diseñado por Byral
El Equipo Creativo promotes bluefin tuna in La Tunateca Balfegó restaurant
The restaurant has commissioned the studio to design a space dedicated to bluefin tuna and mark its signature very strongly.
El Equipo Creativo makes the tuna protagonist, in all its forms, textures and colors, at the new Tunateca Balfegó restaurant
Mana 75º, a restaurant with three spaces designed by Turull Sorensen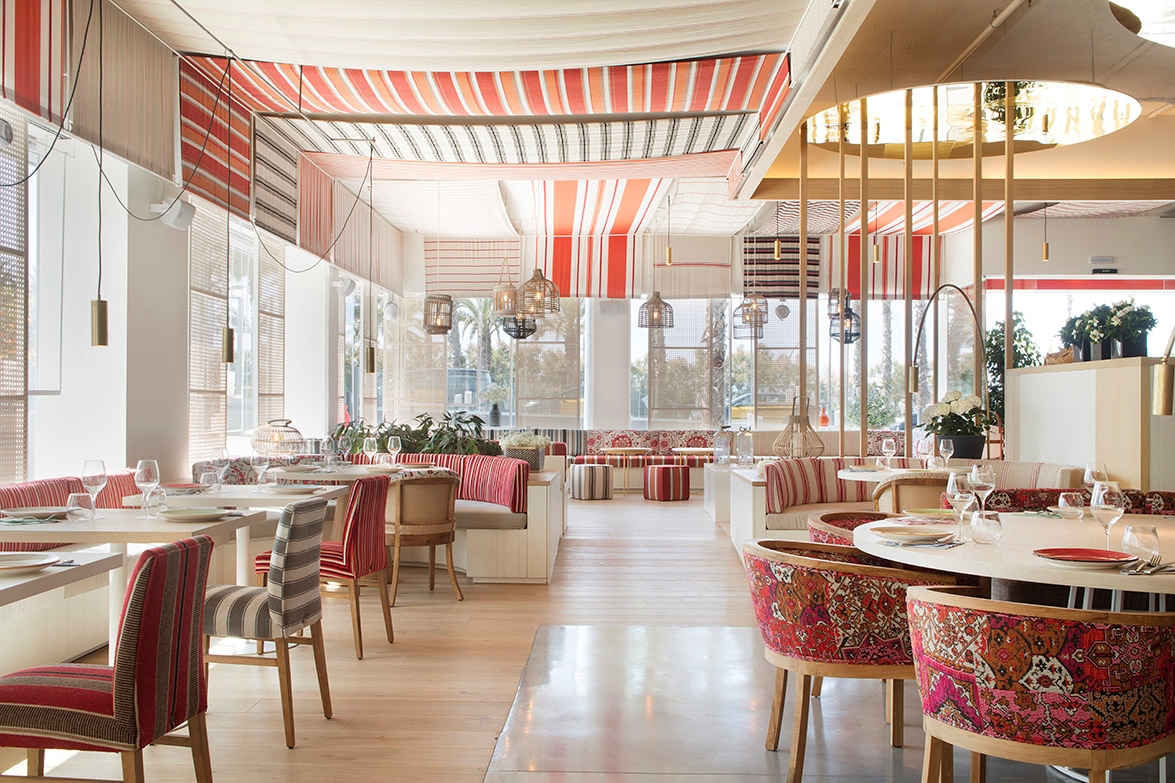 The Mana 75º restaurant is a bright place with sparkling colors. The design studio Turull Sorensen chooses an open atmosphere with soft shapes.
Read more about it: Turull Sorensen diseña el restaurante Maná 75º con la esencia del mar y la luz del Mediterráneo
Maringo Restaurante: a place far from the standards, designed by Velvet Projects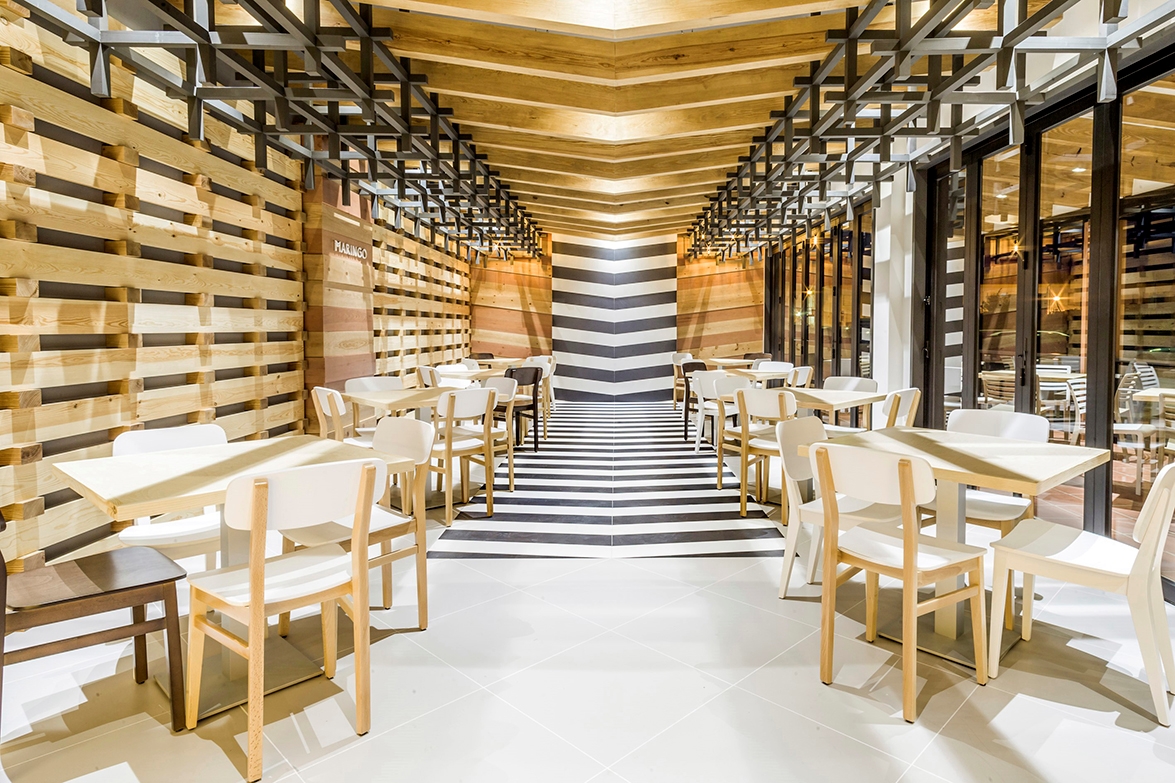 The restaurant is born from the need to recreate the traditional cook of the area rescuing the authentic flavors with new avant-garde techniques and more innovative recipes. From this mixture an original and comfortable place is born.
Maringo Restaurant in Conil de la Frontera, Cádiz, by Velvet Projects. Escaping from formalisms
Tarruella Trenchs gives a homemade tone to the Restaurante Turqueta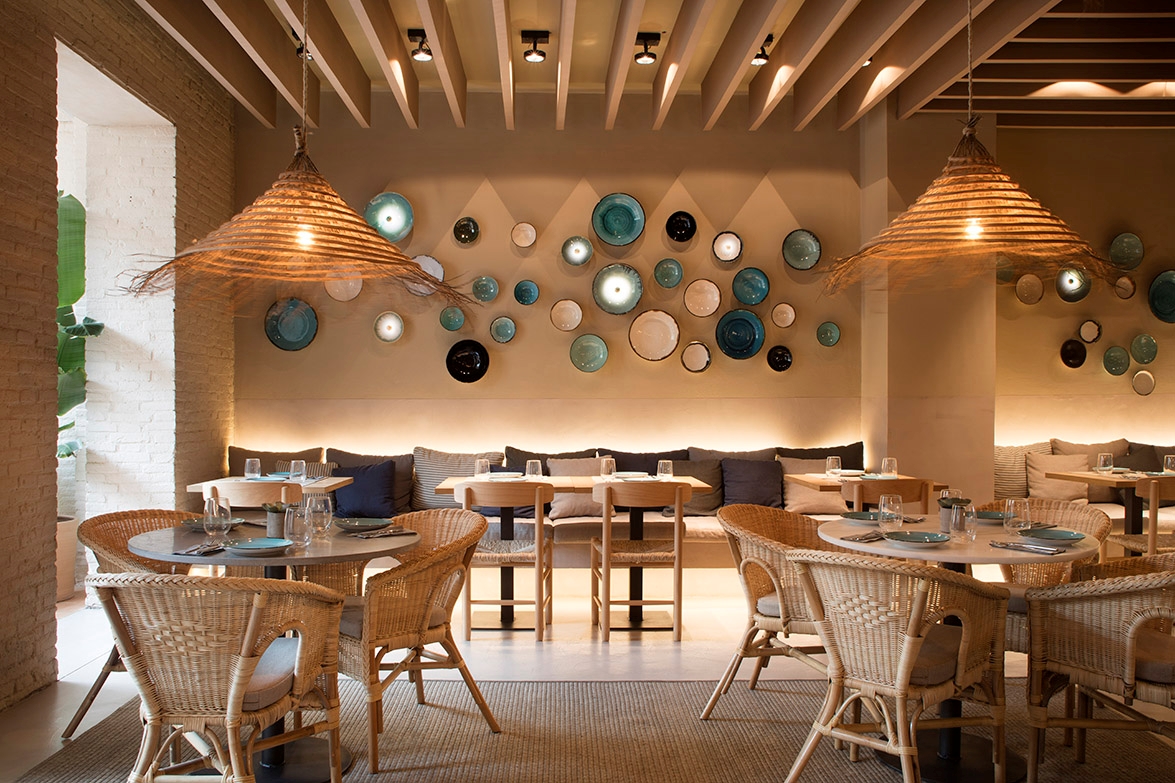 The project of the study has resulted in a typical restaurant, where everyone feels at home, and where you can eat good food at the same time. If you like enjoying good dishes in a relaxed place, this restaurant will be perfect.
Tarruella Trenchs designed the Turqueta Restaurant in Valencia, a space with Minorcan soul and domestic ambience